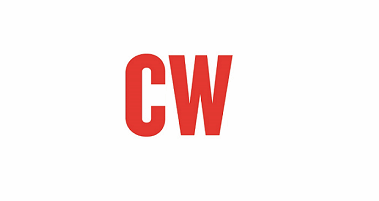 The 10km bike route between Woensdrecht and Bergen op Zoom, in the southwest of the Netherlands, used to be a scary one – especially in the dark winter months. The Antwerpsestraat – the long road between the two towns – had no street lights, and some children dreaded cycling home in the dark after a long school day.
To increase safety, the city government purchased 65 street lights last year. The city didn't just buy regular lights, they opted for connected LED lights that use movement sensors. The lights are switched off by default and they switch on when a car of bike is nearing. When vehicle have passed, the lights dim again.
Woensdrecht city officials say the smart lights are quite an investment, but also a durable and sustainable one. The lamps don't require a lot of energy and the luminaires on top of the lamp posts can also house connected cameras and microphones in the future. "If something happens, you immediately have proof," said one official.
The town of Woensdrecht (22,000 inhabitants) is one of the many Dutch cities that invest in smart technology. Bigger cities, like Amsterdam, Rotterdam and neighbouring Breda, have been using sensors and big data for a longer time now. But recently, smaller towns are also unveiling their own smart technology solutions.
"Almost every Dutch municipality is doing something with smart technology," said to Marcel Thaens, a senior IT-consultant and a part-time Erasmus University Rotterdam professor of public administration. He likens it to a domino-effect, partly due to the strong marketing value of the term smart city. "It's very attractive for officials to call their city a smart city. Because what's the alternative? No one wants that."
Singapore has come out tops in a global smart city performance study, beating 19 other cities in harnessing technology to improve areas such as mobility, healthcare, public safety and productivity.
Moscow's government is taking advantage of high penetration of broadband and mobile internet to expand innovative services under the Russian capital's smart city programme.
Thaens said local politicians are not always choosing smart technology for the right reasons. "For some, it's just a way to get good publicity, to show off how innovative their city is. Others are really looking at the benefits – and not bragging so much."
Sustainder, an Emmen-based producer of smart luminaires for lamp posts, has seen growth in demand for smart technology in recent years. "We started our company in 2016, got our first customer a year ago, and now supply 110 Dutch and German cities with smart lighting", said Sustainder CEO Niek de Jong. Woensdrecht is one of them.
Sustainder's luminaires offer a wide range of functionalities. By default, they come with a sensor to track movement via infrared and a sensor to measure ambient light that can automatically switch on the light when it gets dark. Also, the luminaires house an accelerometer that can notify city officials when a lamp post is knocked over by a car.
If cities ask for it, Sustainder can add more functionalities by adding hardware to the cassette inside the luminaire. For instance, a particulate matter sensor can measure the air quality and a connected microphone can give the police a feed of crowd noise to help them detect aggression.
Also, the luminaires could be the hub for free city Wi-Fi or the rollout of 5G, the next generation of wireless broadband. For the introduction of 5G operator telco's need new cell towers to get good coverage. Smart lamp posts could be the solution.
"At this moment cities primarily use our luminaires for smart lighting, but I expect they will want much more functions in the near future," said De Jong. "We want to be the Tesla of outdoor lighting", added De Jong. "You can use a Tesla for just driving, like you can use our luminaires for just the light. But under the hood much more is possible."
Collaborating with scientists and businesses
In techy Eindhoven, the so-called "brainport" of the Netherlands, Guus Sluijter, programme manager for the Smart Society Program of the Municipality of Eindhoven, oversees new smart city projects in Eindhoven and he collaborates with scientists and businesses.
He predicted an app store of smart services being developed on top of the smart infrastructure currently being built could exist in the future.
"The smart grid should not only be used for things the government wants," said Sluijter. "Citizens and companies know what society is asking for. For instance, why not let commercial security companies use smart lamp posts for camera surveillance and let citizens decide if they want to subscribe to these services? The local government would only be a facilitator. I think that's the next step for smart cities."
The city of Eindhoven is hailed in the Netherlands as a pioneer in using sensors and big data to tackle societal problems. Stratumseind, a bar district with a reputation for violence and harassment, has been turned into a so-called "living lab" for crowd control in recent years, with cameras and sensors hanging in every street corner.
The police uses artificial intelligence software to analyse the images and sounds. Policemen are notified in case of problems. In addition, all kinds of data is being tracked, from social media messages to beer consumption data from bars, to help police prevent aggression.
Anonymised data
The data Eindhoven gathers is completely anonymised, Sluijter added. "In Eindhoven we want to show how you can learn a lot about crowds with technology, without violating citizens' privacy." Also, he pointed out, all the collected data is shared on an open data portal run by the city. "It's not our data, it's everyone's data."
Eindhoven's approach to crime is definitely innovative and attention-grabbing. But is it successful? That depends on how you measure success, according to professor Marcel Thaens, who took part in a study on the use of street technology in Stratumseind.
"Gaining experience with new technology is certainly valuable. People need to learn to work with data to tackle societal problems. But when you look at numbers, you can't say it's an outright success. Our research shows that crime has not dropped and that the city still needs just as many police officers."